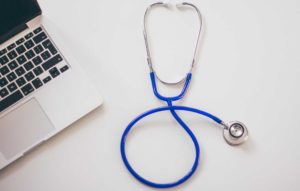 Las Vegas Medical office cleaning is an important part of the patient experience. No matter what type of practice you work at, germs, disease, and bodily fluids are a daily occurrence. Every place of work should be hygienic and neat, but it is especially important for a medical building to be thoroughly and professionally cleaned so that illnesses do not spread.
Here are 3 reasons to hire an experienced medical cleaning company today:
1. For Your Patients
Chances are, when people visit your medical office, they are sick or unwell. If your office is not sparkling clean, your patient may lose their faith in your ability to help make them better. Plus, infectious diseases could spread more easily in an office that is not hygienic—especially during cold and flu season! Protect your patients by hiring a professional experienced in medical buildings.
Don't forget, patients that are happy with the cleanliness of your office are sure to have a better impression of you and your practice. If they are unimpressed with your medical office's levels of hygiene, you could lose current patients and have fewer new patients.
2. For Your Staff
Any workplace ought to be clean and tidy, and not just for appearance's sake. Studies show that employees work more efficiently, are happier with their job, and take fewer sick days when their place of employment is hygienic and neat.
3. Professional Cleaners Have the Right Training
Don't hire any old janitorial service and expect them to know how to correct and safely clean your medical building. You need to hire a specially trained cleaning service with the experience and training needed to sanitize your office. An experienced cleaning service will help your medical office stay clean and organized.
Need a Medical Cleaner?
That is to say, if you need Las Vegas medical office cleaning and safely cleaned by experience professionals, call Roses Pro Cleaning today. We have years of experience cleaning medical offices and can help you keep your office clean, tidy, and healthy.