High Rise Division
High-rise condominium cleaning is a specialized cleaning service for all your common areas. We offer lobby porters, floor porters, and everyday attention to detail.  Special attention is given to the pool areas, spa, fitness centers, dog parks and special events. We currently service some of Las Vegas's premier high-rise towers.
Some of The High-Rise Condo Cleaning Services Are: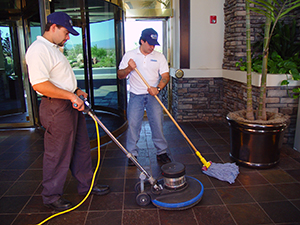 On-site manager
Uniformed employees
Bi-lingual employees
Highly trained employees
Hepatitis C vaccinated employees
24 hour service
Resident owner unit cleans
Marble floor care
VCT floor care
Carpet floor care
Knowledgeable on Republic Services trash pick up
At Roses Professional Cleaning, we pride ourselves on being the most reliable, professional, friendly and efficient commercial cleaning company in Las Vegas. Call us today to schedule your High-rise condo cleaning free estimate.